About Colliewobbles
Established in 2014, Colliewobbles is a social, dog walking group open to owners of Rough Collies, Smooth Collies and Shetland Sheepdogs. Based in Victoria, Australia, Colliewobbles has at least one walk a month for owners and dogs to come together for a fun time out. Focusing on a fun and safe environment for the dogs to socialise, Colliewobbles invites anyone who owns one of these beautiful breeds to come down and check it out.
The success of Colliewobbles is largely due to the dedicated and friendly members that come down each month to enjoy a day out with their dogs and like-minded pet owners. The walks and Facebook group are also FREE to join (yep, that's right!) and the only thing we expect from you is to be safe and enjoy yourself any time you attend a walk.
Socialise
Your dog gets to socialise with a range of other dogs and learn to interact and play within a group safely, all while making plenty of new friends.
Exercise
Not only is it fun for the dogs, the walks are also great for their health and well-being. We have dogs of all ages and abilities, so you can be sure you won't be left behind.
Knowledge
You will be surrounded by a wealth of knowledge as many owners have had collies and shelties their whole lives, and are always happy to share their stories and experience.
Free to Join
Colliewobbles is and will always be free for members, and the only expectation is that you and your fur friend enjoy yourselves!
No Commitment
Members are welcome to attend as many or as few walks as they like; there is no requirement to attend every walk.
Welcoming
Anyone who owns one of our lovely breeds is welcome to attend, and dogs of all ages and abilities can enjoy themselves. No one gets left out.
How To Join
Joining Colliewobbles couldn't be any more simple! All you need to do is request to join our Facebook group, answer the questions that are provided and wait for one of our team to approve your request. We have an approval process in place to ensure all our members are there for the right reasons and to keep Colliewobbles a safe and enjoyable community. We do recommend newcomers attend a walk before joining the group, though there is no requirement for this and you can still join without having yet attended.
1

Request to Join

2

Answer 3 Easy Questions

3

Wait for Approval
Founder & Chairman
Philip Cassap founded Colliewobbles back in 2014 when he wanted to meet up with dogs of the same breed in order to socialise his rescue Sasha (see her story below). Since then, he has worked extremely hard to make Colliewobbles what it is today; a friendly and lively community for all things Collie and Sheltie related.
Philip remains the Chairman of Colliewobbles Inc. and will continue to guide the groups success and expansion, ensuring it stays a positive and welcoming environment for years to come.
In August of 2018 Philip also established the Colliewobbles Rescue & Rehoming Australia group, which you can find more information about below and on their website.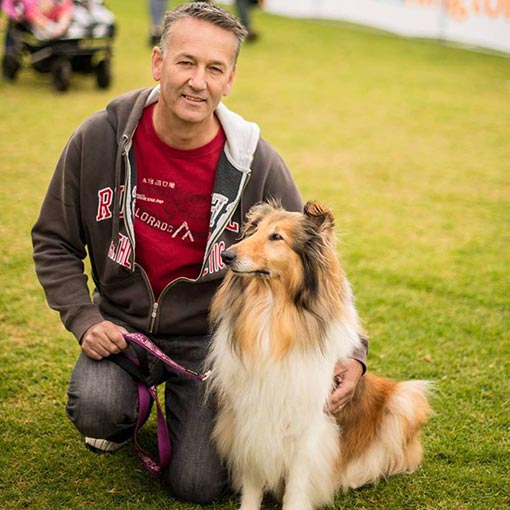 Committee
Find out who the current, acting committee members are so that if you need anything you know who to speak to. Feel free to come up and say Hi to any of the committee members as you'll see them at most of our regular walks.
Debbie M
c

Clellan

President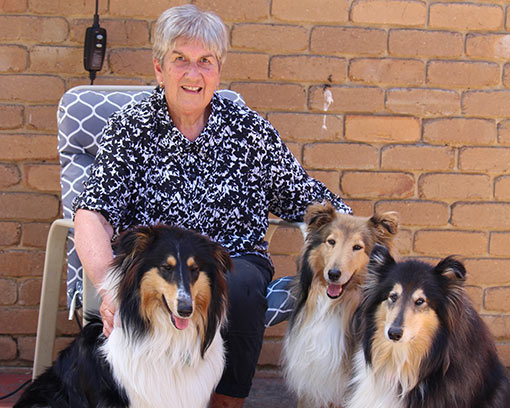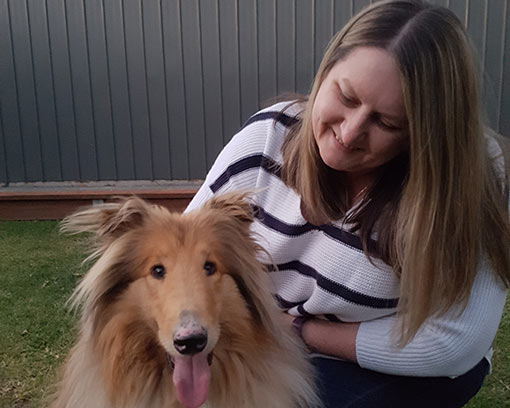 Julie Meddings
Secretary / Shepparton Coordinator
Steve Reason
Gippsland Coordinator
Sasha
The inspiration behind Colliewobbles and CRRA, this is Her Story.
Sasha was one of 17 Collies surrendered by a Registered Breeder, who had pleaded guilty to numerous animal welfare charges after a lengthy investigation of animal neglect.

She was 10 years old when she came into our lives. She had only ever known a dark tin shed with a small area of dirt. To watch her and the others walk around on grass for the first time was joyous yet heartbreaking at the same time. To know the only words she had ever heard were abrupt and angry, never kind or loving. No loving pats of kindness. No experience of the outside world, only the 4 walls of the tin shed. To be seen only as a commodity whose usefulness had long since expired and was now discarded.

From the moment she arrived, she was so full of love and she changed our lives forever. To watch her confidence grow everyday in little ways. Once terrified of walking on a lead to then bounding out the door for daily walks or adventures. Being scared of her soft bed to never wanting to get out of it. To being nervous of people to becoming part of the Latte set at the local cafe enjoying lots of pats from the locals. She came everywhere with us and enjoyed the life every dog should have.

Although there were still 3 things that affected her; Loud noises, angry voices and her health. She had suffered with pancreatic and digestive issues all her life, that were left untreated until she came to us. Once in our care and with a diagnosis and treatment from our vet, we were able to manage her issues. But sadly, after years of no treatment for those health problems, they did cut her life short. She passed away 15 months after coming into our lives, aged only 11 and a half years. We were utterly devastated.

She was with us for such a short time but we felt like she had been in our lives forever. She taught us so much about unconditional love and courage.

WE MISS YOU SASHA
Colliewobbles Rescue & Rehoming Australia
Colliewobbles Rescue & Rehoming Australia is a not-for-profit, breed specific rescue and rehoming group that came about after a group of dedicated Colliewobbles members wanted to make a difference. CRRA rescues and rehomes Rough Collies, Smooth Collies and Shetland Sheepdogs from anywhere in Australia, helping to make a difference to the dogs that come through and the families that go on to adopt them. To find out more head over to the official CRRA website.